New Hires - Two Summer Interns
06/05/2023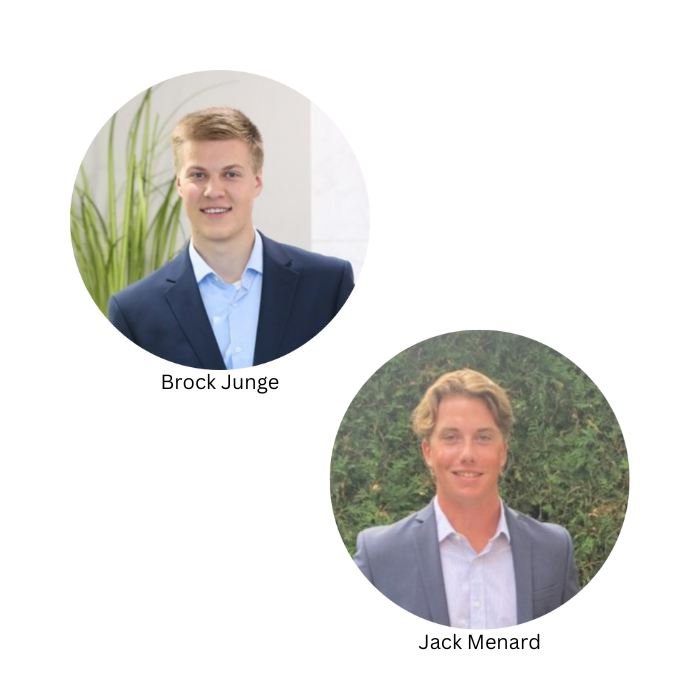 ARTISAN Capital Group ("ACG") is delighted to announce the addition of two talented interns, Brock Junge and Jack Menard, to our team this summer. Brock is currently pursuing a degrees in Finance and Real Estate from the University of Northern Iowa, and Jack is working toward a degree in Accounting from the University of Illinois Urbana-Champaign.
As interns at ARTISAN, Brock and Jack will provide invaluable support to the acquisitions and asset management teams. Throughout their internship, they will have the opportunity to gain hands-on experience in analyzing investment opportunities, conducting market research, and assisting with asset management items including on-site activities.
"We are thrilled to continue our internship program with the addition of Brock and Jack," said Mike Perry, Partner at ARTISAN Capital Group. "Both bring a wealth of potential and enthusiasm to the team that aligns with our culture. We are committed to providing them with a rewarding learning experience that will contribute to their career development."
ACG remains dedicated to providing exceptional opportunities for professional growth and development.
About ARTISAN Capital Group:
ARTISAN Capital Group presently owns and manages market-rate multi-family and student housing communities across six states. Our market-rate strategy is Midwest-focused, while our student housing acquisition plan is national. ACG has grown its portfolio to nearly 6,000 apartment units since the company was formed in 2017. ACG is headquartered in Chicago, IL with a regional office in Des Moines, IA which it shares with its property management vertical ARTISAN Management Group.