ARTISAN Hosts 2022 Summer Summit
09/01/2022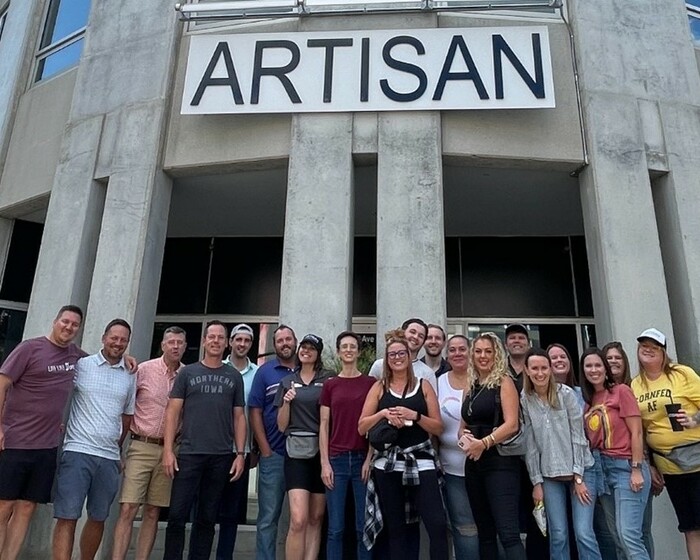 Photo: ACG & AMG Teams
While shuffling calls, meetings, and property visits; the ARTISAN team took time at the end of August to convene at their Des Moines office for companywide meetings. Both ARTISAN Capital Group ("ACG") and its property management vertical ARTISAN Management Group's ("AMG") corporate teams were present to discuss operations and plan for future growth. With all employees present, each department gave presentations on their work, answered questions, and presented solutions on how to enhance collaboration.
In addition to productive meetings, the ARTISAN team practiced it's "boots on the ground" mantra and toured multiple owned assets in the area as a team.
To put everything in perspective, ACG reviewed its past (first acquisitions in 2017), present (6,000+units by EOY 2022), and future expansion. Co-Founder and Partner, Ryan Cahalan, described ARTISAN's rapid growth and current trajectory, "We have accomplished much as we approach our 5 year anniversary this fall and have built a foundation of talented people for our next five and beyond."
After meetings, the ARTISAN team visited the Iowa State Fair to enjoy live music and an overabundance of fried food.