ARTISAN Acquires Park @ Nine23 Apartment Community in Cedar Falls, IA
11/01/2022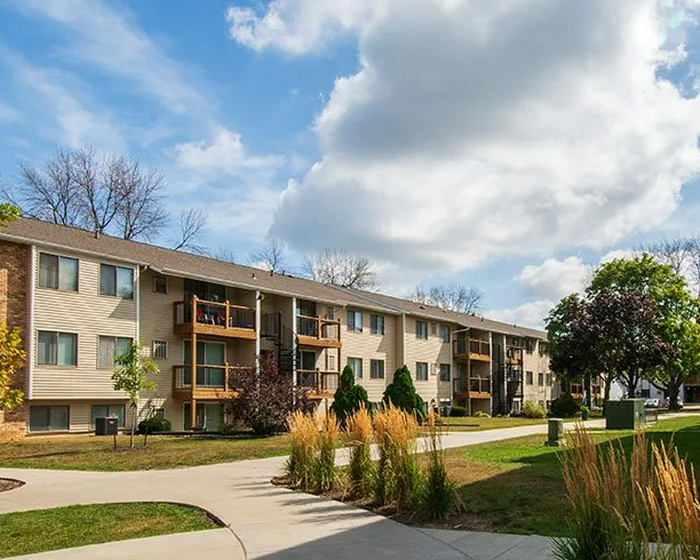 Photo: Park @ 923 Exterior
ARTISAN Capital Group ("ACG") and Benedict Realty Group have partnered to acquire an apartment community in Cedar Falls, IA in October 2022. The partnership purchased Park @ Nine23, a 424-unit apartment community located just south of University Avenue near College Square Mall. The property was constructed in 1974 and includes two additions that were built in the early 1990s. The community consists of studio, 1, 2 and 3-bedroom units and a superb amenity package including a new club house, fitness center, swimming pool, grill/picnic area, dog park and sport courts.
The Waterloo-Cedar Falls MSA (also known as the Cedar Valley) is ranked in the top 25% of US metro areas for industry diversity, with a healthy mix of manufacturing, education, and healthcare leading employment. Cedar Falls is also home to the University of Northern Iowa, ranked the 2nd Top Public Regional University in the Midwest by US News.
"ACG is very pleased to acquire a significant asset in the Cedar Falls/Waterloo metro and one that is an excellent fit for our growing portfolio," said Sean Fogarty, a Partner at ACG. "Sean and I and others on our team have lived in the market including our time attending the University of Northern Iowa and thus are very familiar with the many demand drivers in the metro," added Ryan Cahalan, a Partner at ACG.
West Bank, located in Des Moines, Iowa, provided financing for the investment. ARTISAN Management Group, ACG's property management vertical, will oversee operations.
About ARTISAN Capital Group:
ARTISAN is actively acquiring multi-family assets in the upper Midwest and has grown its portfolio to nearly 6,000 apartment units since the company was formed in 2017. ARTISAN expanded its investment strategy to include student housing in 2019 and has acquired more than $250,000,000 in student housing assets since that time. ARTISAN is headquartered in Chicago, IL with a regional office in Des Moines, IA.