ARTISAN Acquires Cambridge Court Apartments in West Des Moines, IA
03/06/2023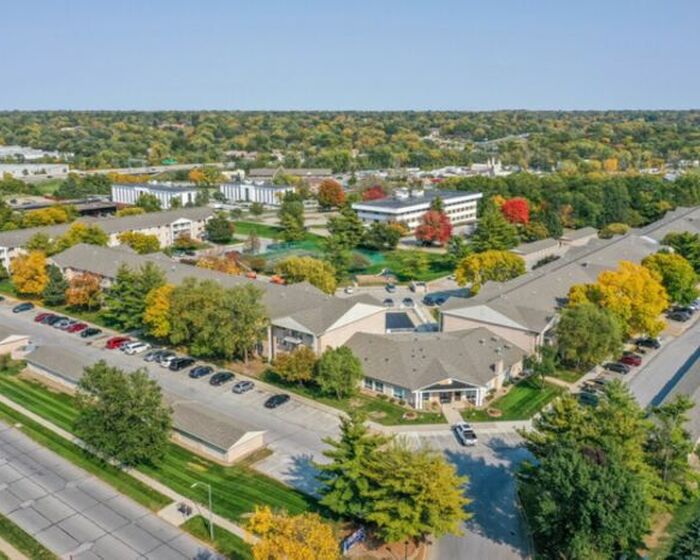 Photo: Cambridge Court Apartments Aerial View
ARTISAN Capital Group ("ACG") and its partner Eastham Capital are pleased to announce its acquisition of Cambridge Court Apartments in West Des Moines, IA.  The community, delivered in 1992, features 192 spacious one, two, and three-bedroom units. Amenities include a clubhouse, 24-hour fitness center with spa, dog park, garages, and indoor/outdoor pools.
Cambridge Court is located in a premier Des Moines suburb that offers top-end schools, entertainment, and extensive nearby employment. The property also offers its residents easy access to the entire metro with its location proximate to I-235, the main interstate that travels through the heart of the Des Moines metro.
Sean Fogarty, a Partner at ARTISAN Capital Group said, "We are thrilled to acquire this asset which is another excellent addition to our growing Des Moines portfolio as well as just minutes from ARTISAN's Des Moines offices."
ACG's management vertical, ARTISAN Management Group ("AMG") will oversee operations.  New ownership plans to renovate apartment units at Cambridge commencing this spring.  Additionally, new ownership assumed the current agency financing which includes a very attractive interest rate that is significantly below current market rates. 
"The ability to assume a loan with a below market rate in today's challenging debt markets is one of the primary attributes of this investment," said Ryan Cahalan, Partner at ARTISAN Capital Group.
About ARTISAN Capital Group:
ARTISAN is actively acquiring multi-family assets in the upper Midwest and has grown its portfolio to nearly 6,000 apartment units since the company was formed in 2017.  ARTISAN is headquartered in Chicago, IL with a regional office in Des Moines, IA.